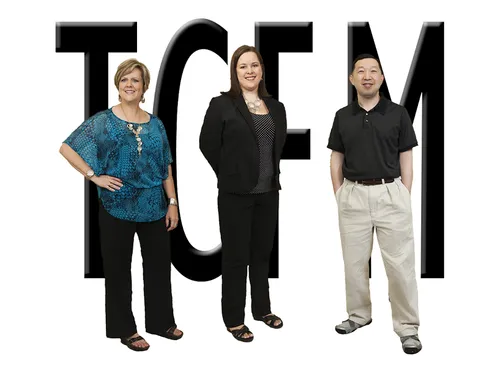 Welcome to Trophy Club Family Medicine
Welcome to your Medical Home. Trophy Club Family Medicine was founded in 2002 with a common goal to provide quality medical care in a convenient and friendly atmosphere. TCFM provides many additional services including laboratory services, minor surgical procedures, sports medicine, x-ray services, varicose, spider vein therapy and Bio- Te bioidentical hormone therapy.
At TCFM prevention through health and wellness is a priority. Annual physicals for men, women, and children are provided. This includes immunizations for all ages as well as school and camp physicals. We also offer health and nutrition counseling, diabetes management and provide medical care for acute illnesses and injuries.
CARE PROVIDERS
Caring for you, your family, your life
---
GETTING THE MOST FROM A MEDICAL HOME
What your Care Team Should Do
Get to know your family, your life situation, and preferences. Remember these details about you every time you seek care and suggest treatments that make sense for you. Treat you as a full partner in your care.
Give you time to ask questions, and answer them in a way you understand. Make sure you know and understand all of your options for care. Help you decide what care is best for you. Sometime more care is not better care.
Make sure you leave the office with a clear idea of how to care for yourself. Help you set goals for your care, and help you meet your goals one step at a time. Give you information about classes, support groups or other types of services to help you learn more about your condition and stay healthy
What You Can Do
Know that you are a full partner in your own care. Learn about your condition and what you can do to stay as healthy as possible. As best you can, follow the plan that you and your medical home team have agreed is important for your health. If you have a question, ASK!.
Always bring a list of questions to each of your appointments. Also bring a list of any medicines, vitamins or remedies you use. Always tell your medical home team if you get care from other health professionals so they can help coordinate the best care possible. Always talk openly with your care team about your experience getting care from the medical home so they can make care better for you.